My mom's Dinosaur Museum was going to expire last week so we wanted to take one last trip up there on her pass. My mom's MS makes it so she doesn't do well in hot weatther so we chose a cooler day to go up. As we drove up to Ogden it was really rainy though! Luckily we have passes to the Treehouse Museum and so we stopped there and let the kids play for a while until the rain stopped.
I'm glad I have a pass to this place, it's a place Nelmo can get in on the fun with a lot of the time too.
Did I mention that he can stand against furniture and is crawling now!? Yep, he's growing up too fast!
Well, the rains cleared a bit and we headed over to the ol' Dinosaur Museum and had fun. My mom was glad I brought the camera so we could finally get some pictures of the kids there.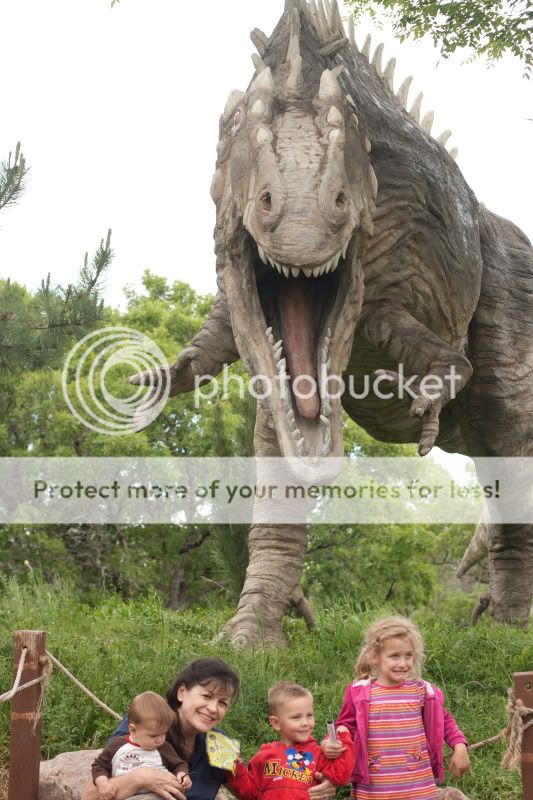 The kids had fun sticking their heads in these things:
Yes, that is Nelmo. :)
Chico claimed this Dinosaur as his own. :) btw, I had to work hard for that smirk. He was being a stinker about smiling for me.
I love his smiles.